Double, double, toil and trouble; Fire burn and cauldron bubble.
The spookiest holiday of the year is just around the corner. Halloween is a fun time to dress up, decorate, and indulge in fun treats and activities! Oxford's Residential properties host a variety of different Halloween-themed events on or around October 31. Check in advance with your Resident Services Team to find out what is happening in your building as events vary by site.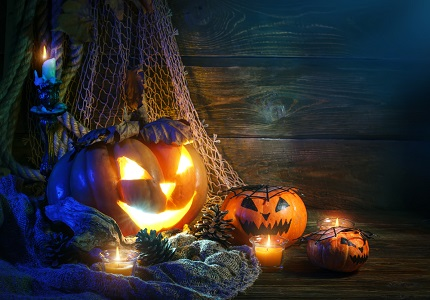 Goldengate, Forest Lane, and LaCite, to name a few, decorate the lobby and give out treats in the lobby to the tenant children on Halloween night from 6-8 PM. Many residents also donate candies and cookies in the weeks leading up to Halloween to distribute on the big night. Some team members even dress up too – it's a great holiday for people of all ages to get in the Halloween spirit!
We'd love to see the little ones get dressed up in each of our buildings! We encourage all of the families to take pictures of their children in full costume in your apartments, and tag Oxford Residential on Facebook. We do not have door to door trick or treating within the buildings, but be sure to check out the surrounding neighborhoods to fill your candy needs.
Brampton Towers will once again join forces with Boys and Girls Club of Peel to bring joy to their little customers by filling their buckets with candies and other Halloween treats, and hosts the following events:
Family pumpkin carving contest
Best Halloween costume contest
Activities and games
Depending on how your property is celebrating, here are some ways to get in the holiday spirit in your own apartment:
Pumpkin Carving or Pumpkin Painting
Face-painting – bats, cats, and pumpkins are easy and fun
Decorating with DIY Halloween themed crafts
Baking homemade Halloween treats
Whether you are celebrating in your building or around the neighbourhood, always ensure young children are supervised at all times. Stay safe and have fun!
Happy Halloween from Oxford Properties!