'Tis the season for sharing the warmth of the holidays with loved ones – and there's no better way to do that than by hosting a party in your apartment! Before the guests show up, here is a handy checklist to ensure your party is a success: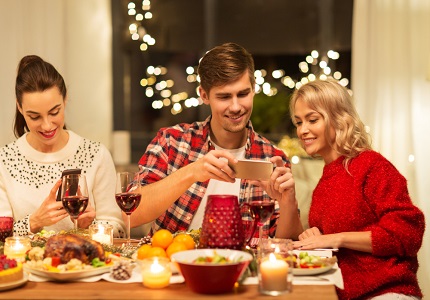 PREPARE IN ADVANCE
Plan the menu and include foods that can be prepared ahead of time. Try not to have too many items requiring the oven which can quickly heat up the room. Plus, you'll want to enjoy time with your guests and not be stuck in the kitchen Or, consider a holiday potluck where each guest brings a food item.
Reach out to some neighbours to invite them over – this is a great time to get to know the people in your building!
Create your shopping list- and head to the store early. Make sure that you have everything you need well in advance so no last minute shopping trips are required!
Inform your Resident Services Team of your event date. This can be helpful if a guest can't reach you or they need assistance. It will also assist your guests in gaining entry to the building, or for obtaining any parking passes!
DAY OF YOUR EVENT
Designate a spot to put guest's coats / shoes (especially wet, slushy boots).
Organize your fridge to put any extra drinks and food.
Think about seating – do you have enough chairs for everyone? For a cozy alternative, put pillows and blankets on the floor for people to sit on.
Prepare a holiday playlist, or find a suitable radio station to create the perfect ambiance.
Label glasses to avoid a pile of dirty dishes. Put a label or charm on each glass. Doesn't have to be fancy – masking tape works wonders! You could even use a holiday gift tag tied to the stem of a wine glass.
There you have it – a handful of helpful holiday tips to ensure your party is a success. Wishing you and yours all the best of the season and a very Happy Holidays from Oxford Residential!