Get to know the team here at Oxford Residential! We'll be featuring some of our incredible staff members over the next few months and look forward to you getting to know our team! This month we feature Alla and Jurjis Elksnina from our Rosewell Gardens Property!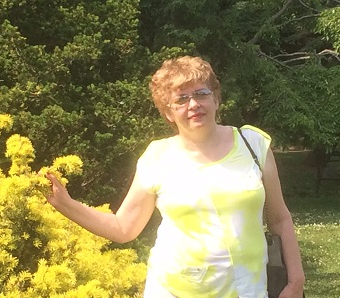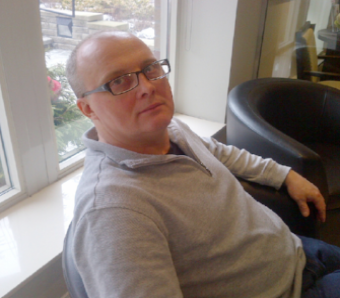 Name: Alla Elksnina & Jurijs Elksnina
Title: Resident Manager
Years at Rosewell Gardens: 8 years
What is your favourite memory about working at Rosewell Apartments?
Winter ... I don't quite remember what year it was. I do remember that it was snowing every day, non-stop. We realized that we would soon be in trouble with keeping control of level of snow especially in the rear of the building. A few private patios were at risk to sink in because of the snow. We were concerned that the melting snow/water would flow into the apartments in conjunction with the power outage that was also happening simultaneously. Our residents saw the dispair in our faces, and, around 5 pm, almost all of our amazing Rosewell residents came into the office with shovels, ready to help us clear out the patios! Our residents, kids and even pets — all of us worked together! It was so much fun!
Tell us an interesting fact about the property that most people don't know.
This one is kind of funny :) About 8 years ago, people nicknamed Rosewell Gardens as "The island of abandoned wives." Thankfully much has changed over the years, and we are now known as the "House of Luck!"
What makes this such a great community/neighbourhood?
This area and community are great because of the people who live in it. They work hard, raise their children and are successful professionals across a wide variety of fields across the country. Not only are the people great, but we are also surrounded by some amazing nature- landscaping, walking paths and trees all around!
Here are some of the best local spots that we've found in the area:
Public Schools – Jon Ross Robertson, John Wanless Jr. Public School, Glenview Sr PS and Lawrence Park Collegiate;
Private Schools – Havergal College (Girls) and Upper Canada College (Boys);
Hospital – Sunnybrook Hospital;
Supermarkets – Pusateri's, No Frills, Bruno's Fine Food and Fortino's;
Banks – TD Canada Trust, Royal bank and CIBC;
Churches – St. Ansgar Lutheran, Blessed Sacrament Roman Catholic, St, Clement Anglican, Fairlawn United, Glensview Presbyterian and Covenant Baptist Church;
Synagogues – Beth Sholom, Beth Tzedec;
Libraries – Locke and Barbara Frum;
Pharmacy w/Post Office – Shoppers Drug Mart (24 hours);
Shopping Malls – Yorkdale Shopping Centre, Lawrence Square Mall and Dufferin Mall.
Where is your favourite place to eat in the neighbourhood and what's your go to dish?
Our number one recommendation would have to be Stack. It's reasonably priced and the food is delicious. We'd also suggest that you go and try REUBEN! What more can you ask for than house made pastrami, russian dressing and Swiss cheese. Or try their BBQ pulled pork. You will not be disappointed- we promise!
Tell us something about yourself that would surprise people.
Jurijs is a fan of fishing. He drives out of town in the early mornings at 3 am. His usual destination is in the mountain rivers and creeks. He loves to catch the fish, but has never brought them home. He releases them again into the river to enjoy the day again. Alla loves reading books- especially classic literatures and only ever in the paperback version. No digital copies here!
Why do you love working for Oxford?
We love Oxford for a number of reasons, and we hope they love us back. We love that Oxford cares about their staff, and pays close attention to their employees' needs. This is one of the most valuable qualities for us as an employer. They've cared since the day we started, and even as we move into our "Silver" years, we know they will make sure we're taken care of!