Get to know the team here at Oxford Residential! We'll be featuring some of our incredible staff members over the next few months and look forward to you getting to know our team! This month we feature Juanita Parlee from our LaCite Property!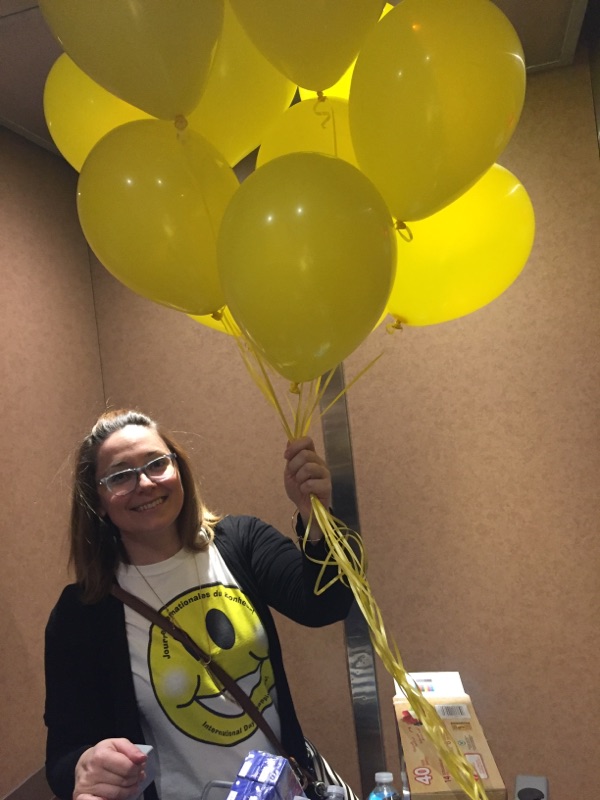 Name: Juanita Parlee
Title: Resident Manager
Years at LaCite: 7
What is your favourite memory about working at LaCité?
There are so many to choose from, but one of my most memorable was helping a family from the United Arab Emirates that were experiencing a few service issues in their apartment. They had 3 daughters all of differing ages. We constantly had different technicians were coming in and out to service the apartment and each one of them would engage in conversation with kids and the mother while inside. It was so refreshing to be able to interact with the family throughout the service calls. The 10 year old girl would give each of us (technicians included) a drawing she made and the 3 year old insisted that I pick her up as I walked around the apartment troubleshooting issues and speaking with her mother at the same time.
The resident was very touched by both our responsiveness to the issues, and how engaged we were with her family. The same family comes back every summer to stay with us in our Furnished Suites because they love LaCité, our team and Montreal so much!
Tell us an interesting fact about the property that most people don't know?
Sting and other celebrities were known to frequent LaCité and the nightclub that was attached to it during the eighties!
What makes this such a great community/neighbourhood?
It is a multi-cultural and multi-generational, multi-socio-economic melting pot that makes for a very diverse and vibrate community. It's great to see so many cultures and nationalities come together to live!
Where is your favourite place to eat in the neighbourhood and what's your go to dish?
Pita Pit for their veggie pita or you can head to the Eden Organic Grocery store for their spicy tuna sushi sandwiches!
Tell us something about yourself that would surprise people?
For two years I did commercial prawn fishing and was a deck hand.
Why do you love working for Oxford?
Oxford has a great corporate culture that is like a family yet at the same time that delivers a world class service. That is hard to come by!