Get to know the team here at Oxford Residential! We'll be featuring some of our incredible staff members over the next few months and look forward to you getting to know our team! This month we feature Richelda Recinto from our Wyldewood Property!
Name: Richelda Recinto
Title: Assistant Resident Manager
Years at Wyldewood: Over 4 years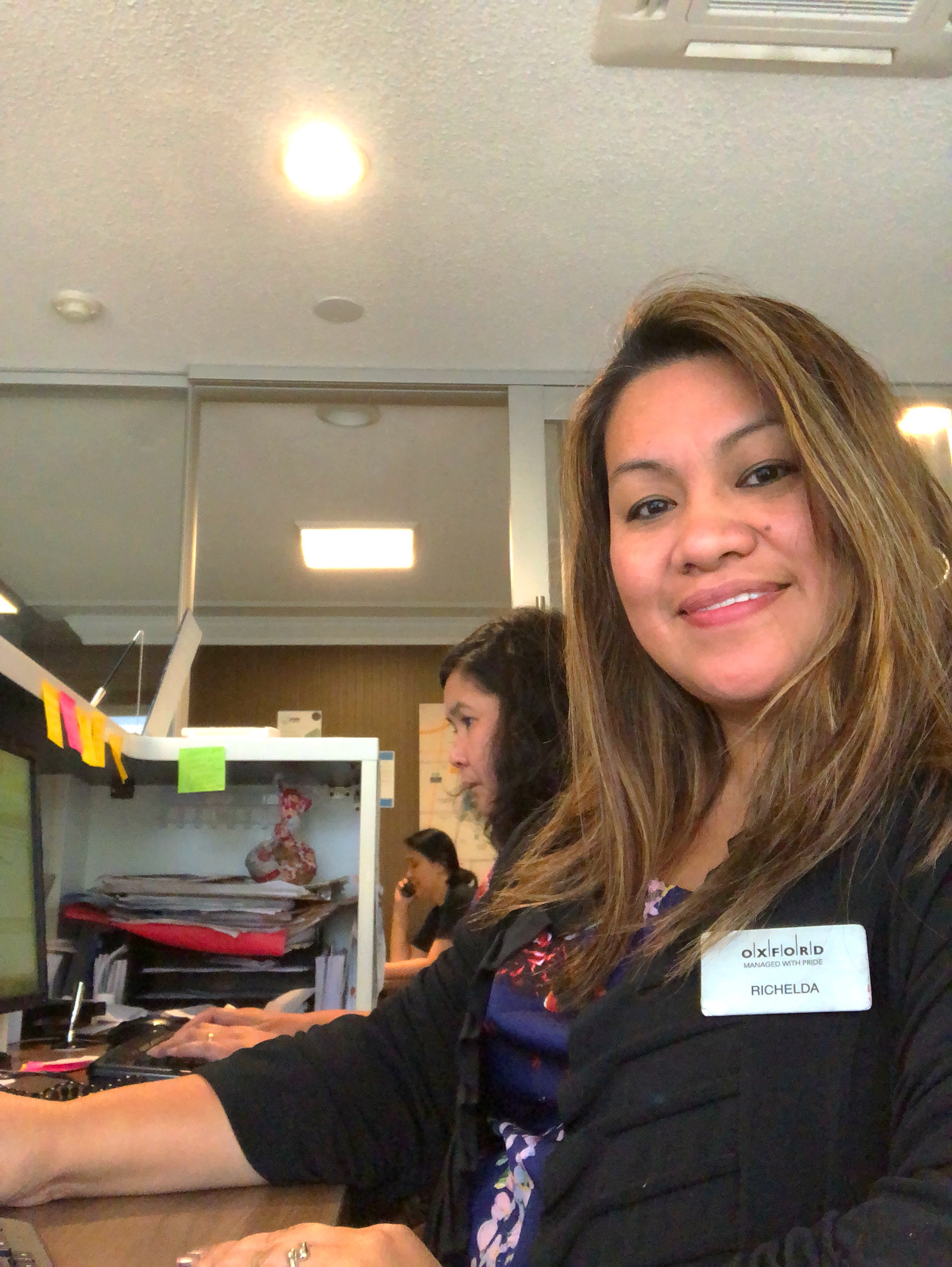 What is your favourite memory about working at Wyldewood Apartments?
I love the times that we host our Annual BBQ for the residents. This is the time that we can see everyone is having fun, especially the kids. We all enjoy the food and love to see how happy the residents are to be celebrating with us.
Why do you think residents like living here at Wyldewood?
I can say most of the residents here feel that it's not only a place to live but a place that you can say "I'm HOME." Wyldewood is a friendly and peaceful place to stay.
What makes this such a great community/neighbourhood?
It is a great community/neighbourhood because it's super family friendly because it's close to the school. There are some amazing parks around the building and your kids will love to be able to run around. The residents are super friendly and easy to get along with. You'll love your neighbours!
Where is your favourite place to eat in the neighbourhood and what's your go to dish?
I'm happy that McDonald's is just a walking distance away. I head there for coffee all the time, and I know most of staff because my son works there! Plus it's nice to get a a little exercise every now and again to walk to and from that location.
Tell us something about yourself that helps you get through the week.
Always SMILE and start the day early. I like to think positive and pass the positive vibes onto the people I meet in the morning while I'm cleaning the building.
Why do you love working for Oxford?
Oxford has some amazing staff and co-workers. I love how the management looks after us, by providing the necessary training we need to do our jobs well. They are constantly updating and supporting us with the knowledge that we need to ensure the building and residents are safe. Oxford offers great benefits for both myself and my family, and hosts some awesome events like the annual Christmas Party and Resident BBQ events! Oxford does a great job at rewarding their staff with bonuses, as well as recognizing their staff to show their gratitude.